Highly Recommended & Reliable Orthopedic Center In NY & NJ
Making Health Care Better. Together.
Over 98% Orthopedic Surgery Success Rate
Broken bones, Torn Ligaments, and Sprained Joints not only cause severe pain and discomfort, but they can also lead to disability. If you or your loved ones are experiencing any of the following symptoms:
ACL & PCL Knee Injury.
Knee Tendinitis.
Meniscus Tear.
Proximal Hamstring Tears.
Biceps Tears.
Little League Elbow.
Tennis Elbow.
Shoulder Dislocation and Instability.
Rotator Cuff & Labral Injury.
Carpel Tunnel Syndrome.
Trigger Finger.
Arthritis.
Cartilage Degradation.
Call us and we will help you regain your health in no time!
At our Orthopedic Care Center, you will get:
Reliable surgeons with extensive experience providing you with the latest orthopedic care treatments.
Advanced Minimally Invasive Techniques.
Arthritis, Fractures, Joint pain, and Ligament Tears Treatments.
Regain your bone strength and a full range of motion.
Take a step for yourself! 
What is the most common orthopedic surgery?
According to statistics, the most common orthopedic surgeries are:
Knee Arthroscopic Surgery.
Carpal Tunnel Release Surgery.
Removal of support implants.
Complex Knee Ligament Repair Surgery.
What is Orthopedic Care?
Orthopedic Care includes treatments for the diagnosis, treatment, and prevention of musculoskeletal conditions of the body.
Musculoskeletal disorders include disease and illness of the bones, joints, ligaments, tendons, and muscles.
Do We Have Diagnostic Capabilities like X-Ray, CT Scan, and MRI?
Yes, Complete Medical Wellness provides comprehensive services from diagnosis to treatment under one roof.
CMW has the latest diagnostic medical machinery, including X-ray, CT Scans, MRI, and more.
You won't have to get your tests done elsewhere – CMW saves you the hassle of going from one health care clinic to another for the same condition!
Can Arthritis Be Treated?
There is no known cure for Arthritis, however, it can be managed through orthopedic treatments.
Medication and treatments can slow down arthritis and manage their symptoms.
Complete Medical Wellness has a panel of experts including orthopedic surgeons, physical therapists, nutritionists, and lifestyle coaches that can help slow down the progression of this deadly disease and help you live a happier, fuller, and pain free life.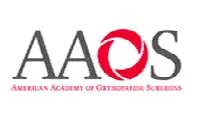 Verify your Coverage Status!
Connect with our representative for insurance coverage, we can verify it for you weather your treatments is covered by it or not from the data you provide.
Online Appointments:
You can schedule online appointment with us as well, just fill the form below and we will get back to you with appointment details and confirmation.