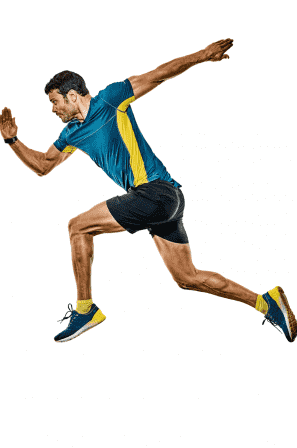 Back Pain
The pain in the Lower Back region is one of the most common medical complaints. Lower back pain affects a lot of the body's functions. Lower back pain can stop the wheel of life by restricting movement.
What are the Causes of Lower Back Pain?
Some of the leading causes of lower back pain include:
Chronic spinal conditions.
Bones and joint problems.
Nerve irritation and damage.
Pregnancy.
Kidney problems.
Uterine and ovary problems.
Other medical conditions.
What are the Symptoms of Lower Back Pain?
Typically, lower back pain is a combination of the following lower back pain symptoms:
Dull and aching lower back pain.
Sharp and stabbing pain in the lower back region.
Pain that radiates into the buttocks and legs.
Lower back pain that gets more serious after waking up.
What is the Treatment for Lower Back Pain?
Effective treatment for lower back pain depends on the cause and severity of the condition. Mild lower back pain may be treated with rest and oral medication, whereas severe lower back pain may require surgical intervention.
Schedule an online consultation with our pain management specialists and avail effective, reliable, and best pain management treatments in NJ.
How Do I Know If My Lower Back Pain Is Serious?
You should consult a specialist or seek immediate medical help if you are suffering from below-mentioned symptoms:
Increased weakness in legs.
Chronic stomach pain.
High fever.
How to Treat Lower Back Pain?
There are several treatments for lower back pain.
The most common procedures are further categorized into surgical, non-surgical, and alternative medicine treatments.
Your surgeon will recommend a best-suited treatment that will cure your cause of lower back pain.
How Should I Sleep With Lower Back Pain?
You should place a pillow under your knees. It will help you to get relief from lower back pain.
Keeping the spine in a neutral position also helps a lot in escaping lower back pain.
Is Walking Good for Lower Back Pain?
Yes, as a low impact exercise, walking can be considered as a good option.
But aerobic exercises are considered so far the best option to reduce the intensity of lower back pain.