Overview
Physical therapy is a healthcare specialty that involves the evaluation, assessment, and treatment of people with limitations in functional mobility. It helps in patients' speedy recovery and saves them money due to decreased overall healthcare expenses. This blog will share insightful information about the importance & benefits of physical therapy sessions.
Summary
A personalized physical therapy program helps patients get back to their prior level of activity and improves their overall health and wellness.
In addition, to restore functionality, PT also helps alleviate chronic pain symptoms and manage a chronic disease, including diabetes, heart disease, or arthritis.
The most commonly performed therapeutic exercises can play a vital role in regaining mobility and improving coordination of body parts.
Joint and soft tissue mobilization is another effective PT procedure that helps to relieve pain symptoms while restoring muscle and joint function.
Physical therapists help stroke patients to increase their physical strength by helping them improve their gait, balance, and posture.
Importance of Physical Therapy
Physical therapy plays a significant role in improving mobility and function in people suffering from injuries, illnesses, or other medical conditions. Physical therapy is not always everybody's first preference of treatment. People who have undergone injuries and suffering from chronic pain or restricted mobility sometimes opt for surgery, considering it to be a faster and more effective approach to treat the problem. However, primary care doctors refer patients to a physical therapist as the first course of action as it is the least invasive method and helps them heal naturally.
Purpose of Physical Therapy Sessions
A personalized physical therapy session helps patients to get back to their prior level of activity. It encourages making lifestyle changes to avoid future injuries while improving the patient's overall health and wellbeing.
One can get several benefits from physical therapy, including pain relief, improved movement, and management of a chronic medical condition, including diabetes, heart disease, or arthritis. But the primary objective of physical therapy is to restore functionality and help patients return to routine activity. Usually, these factors are considered a by-product of the larger rehabilitation process, in which patients learn an entirely new way of moving.
Benefits of Physical Therapy Sessions
Whether you undergo surgery or not, physical therapy is yet an essential element of any treatment plan that ensures speedy recovery after an injury. Some of the most amazing benefits of physical therapy sessions are listed below:
1. Eliminates Pain
Chronic pain can be considered one of the most frustrating conditions that one can feel, mainly if the underlying reason is unknown. However, joint and soft tissue mobilization, Kinesio taping, or electrical stimulation, can help escape pain symptoms and restore the functioning of joints. Such therapies can also help one to prevent any future injury. If patients continue to perform the prescribed physical exercises on a regular basis, it can keep the agony from coming back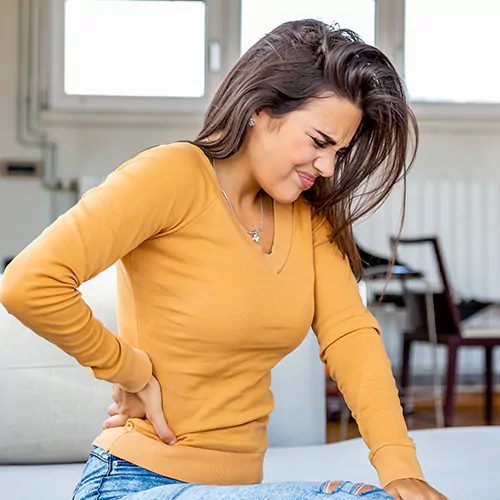 2. Improved Mobility
Regardless of age, numerous people encounter trouble standing, walking, or moving. After a severe injury or surgery, it can be challenging for some patients to get back on their feet again. Stretching and strengthening exercises are a great way in restoring their ability to move. Therapeutic exercises can also play a vital role in regaining mobility, allowing walking or moving around safer, and improving coordination in patients at high risk for falls. In addition, physical therapists provide an individual care plan, including all the essential activities that are important to one's life and can be practiced to assure maximal performance.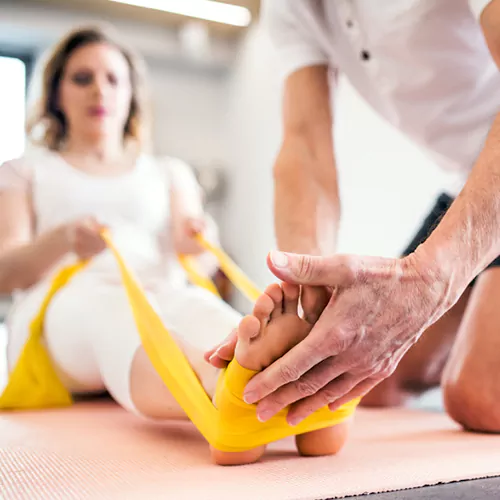 3. Recovery from a Stroke
It is pretty common to lose partial movement of certain body parts after a stroke. Physical therapy plays a vital role in increasing physical strength and improving your gait, balance, or posture. Physical therapists help their stroke patients improve their ability to move around in bed and reduce their burden of care for toileting, dressing, bathing, and other daily routine activities.
4. Management of Diabetes and Other Vascular Conditions
Diet and exercise are helpful in controlling blood sugar levels. Usually, physical therapists make an individual management plan for patients with diabetic and other vascular conditions. Regularly attending physical therapy sessions is an effective way to control your blood sugar via exercise. Your therapist will recommend the right mix of aerobic and weight strengthening exercises. Besides, people having diabetes may experience problems with sensation in their feet and legs.Such patients are given proper foot care to prevent further problems down the road.
At CMW, We Offer an Effective and Reliable Approach to Alleviate Your Pain Symptoms After Careful Diagnosis.