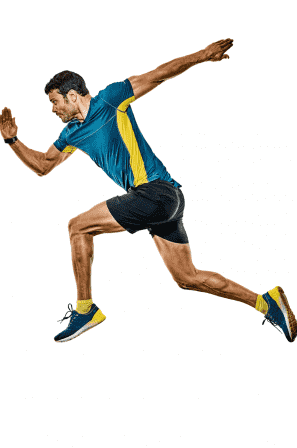 Cooled Radiofrequency Ablation
Cooled radiofrequency ablation is an effective procedure to treat the pain of the leg caused by varicose veins or to cure chronic knee pain. It is a minimally invasive surgical procedure that is used for the insertion of an electrode.
Who Needs Cooled Radiofrequency Ablation?
Radiofrequency ablation is an effective minimally invasive treatment that is used to treat patients suffering from leg pain due to varicose veins or those who are suffering from chronic knee pain. This technique implies the use of radiofrequency energy for the treatment of damaged veins or for the cure of knee arthritis.
How Is It Performed?
The technique of Cooled Radiofrequency Ablation for veins is further sub-categorized into the following procedures:
Thermal Radiofrequency Ablation – This process implies the utilization of heat treatment to treat damaged nerves.
Cooled Radiofrequency Ablation – This procedure is different from the conventional method as an electrode is inserted that is used to cool the affected area.
After a successful cooled radiofrequency ablation, you will:
Experience relief from pain.
You'll be able to normally continue your physical therapy sessions.
Enjoy the luxury of living pain-free.
Indulge normally in daily life activities.
If you or your loved one is in pain due to some medical condition, our pain management department is here to help alleviate the pain.
Call us now to schedule an appointment to receive the most reliable and effective radiofrequency ablation in NJ today.
Why Is Water-Cooled Radiofrequency Ablation Used?
It is an effective minimally invasive surgical procedure used to treat leg pain that may occur due to the outset of varicose veins.
This technique is quite effective and used for the treatment of all vein related pain syndromes.
How to Prepare for Cooled Radiofrequency Ablation Treatment?
It is an effective treatment that is used to treat chronic pain.
An electrode is used by inserting it into the affected area.
The electrode cools the affected area and provides relief from chronic pain, especially in the case of knee osteoarthritis.
How Long Does It Take for Radiofrequency Ablation to Take Effect?
The full effects of radiofrequency ablation can be seen within a period of three to four weeks.
After going through this procedure, your nerves may start growing again.
What Is the Success Rate of Radiofrequency Ablation?
The success rate of this effective technique is almost 80 percent.
Your specialist may ask you to repeat the procedure in case it is required.