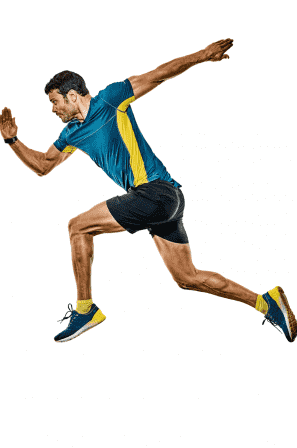 Viscosupplementation for Arthritis
Viscosupplementation is a synthetic reproduction of a naturally occurring joint fluid that lubricates joints. It can provide a solution to the debilitating pain and limited range of motion in osteoarthritis by improving the lubrication of the synovial fluid.
Who Needs Viscosupplementation?
Viscosupplementation is usually prescribed to patients who have sustained significant damage to their joints due to arthritis, and all the conservative and primary treatments have failed.
The following symptoms are linked to arthritis:
Joint Pain.
Joint Swelling.
Depression.
Joint Warmth.
Fatigue
Joint Redness.
Joint Stiffness.
Loss of the joint's range of motion.
Inability to walk properly- limping.
Joint deformity.
Loss of the joint's function.
Fever.
How Is It Performed?
Viscosupplementation is a minimally invasive procedure and is usually performed as an outpatient procedure so you can go home the very day of the procedure. During the procedure, if there is any puffiness in your knee, your specialist will remove (aspirate) the excess fluids before injecting the hyaluronic acid. Typically, the aspiration and the injection are done using only one needle injected into the joint; some doctors may prefer to use two separate syringes.
Call us now to schedule an appointment with the best viscosupplementation for arthritis specialists in NJ today.
Are Viscosupplementation Injections Painful?
You might feel some pressure or mild discomfort.
Then the medication will be injected into your joint. In some cases, a small amount of joint fluid is removed first to make room for medication.
What Is Viscosupplementation Used For?
Viscosupplementation is used to relieve pain and improve the range of motion and quality of life of patients with arthritis.
Viscosupplementation improves the lubrication mechanism of the joints.
What Are the Side Effects of Viscosupplementation?
The most commonly reported side effects associated with the injections are temporary injection-site pain, swelling, or heat.
In some cases, redness, rash, and itching; bruising around the joint is also reported.
Is Viscosupplementation Effective?
Yes! Viscosupplementation is an effective and reliable pain management treatment for chronic knee pain due to arthritis and osteoarthritis.
Viscosupplementation injections in the knee provide pain relief and comfort for around six months.