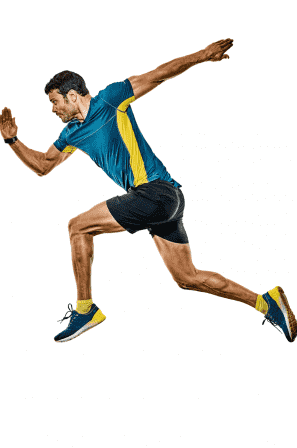 Iovera
Knee Pain can be very debilitating and disabling. Iovera is a revolutionary medical procedure that addresses knee pain and provides relief. This technology disrupts the transmission of pain signals to the brain by taking advantage of the body's natural response to cold.
Who Needs Iovera Treatment?
Iovera treatment is very effective for people who are experiencing knee pain due to the following conditions:
Ligament strains and sprains.
Osteoarthritis.
Anterior knee pain.
Overuse.
Fractures around the knee.
Gout.
Obesity.
With the use of Iovera, the patient can tolerate the pain associated with physical therapy and continue the rehabilitation of the knee. The uniqueness of Iovera is that it works immediately. Just after treatment, the level of pain relief can be confirmed by testing the condition of your knee.
How Is It Performed?
Iovera works by using the body's natural response to cold to turn off pain receptors at the site and treat your knee pain. It is an in-office, minimally invasive, and non-surgical procedure to treat knee pain.
In this procedure, a needle cooled with nitrous oxide is used. Then with the help of ultrasound, the pain management specialists are able to pinpoint the peripheral nerves in the knee that are sending pain signals to the brain, and freeze them, to mask the pain.
The entire procedure only takes about forty-five minutes after the treatment; however, you may not be able to drive so you will need an adult driver to drive you back home.
After going through Iovera treatment, you may experience some swelling, mild pain, or bruising where the needle entered your skin. You may use ice packs and temporary pain medication for a few days after the procedure.
Call us now to schedule an appointment with one of the best pain management specialists in NJ today.
What Is Iovera Treatment?
The Iovera treatment uses the body's natural cold response to treat peripheral nerves and immediately reduce pain – without the use of drugs.
Treated nerves are temporarily stopped from sending pain signals for sometime, followed by a restoration of function.
Does Medicare Cover Iovera?
Receiving Medicare coverage for Iovera will depend on your unique circumstances.
Your specialist can help you create a proper care plan.
It's possible that Medicare will approve coverage if eligible.
Is Iovera FDA Approved?
Yes, this system has been approved by the FDA as an effective measure to relieve pain.
This system is used in order to alleviate pain-related symptoms specifically to treat osteoarthritis condition of the knee.
Is Iovera Safe?
Yes, this system is very safe, reliable, and secure in alleviating symptoms associated with pain.
There can be minimal side effects of the treatment that may include tenderness or bruising at the site where the needle is placed.